IC-M510BB
New
VHF MARINE TRANSCEIVER
High-Performance, Extendable Black Box VHF Radio That Supports Your Communication and Safety for Your Boat
Description
Installation Example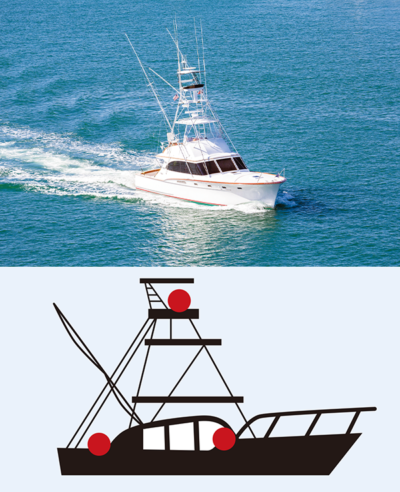 Tower Fishing Boat
Easily extends up to two CommandMic™ on a tower and can be used as an intercom as well as a VHF radio operation.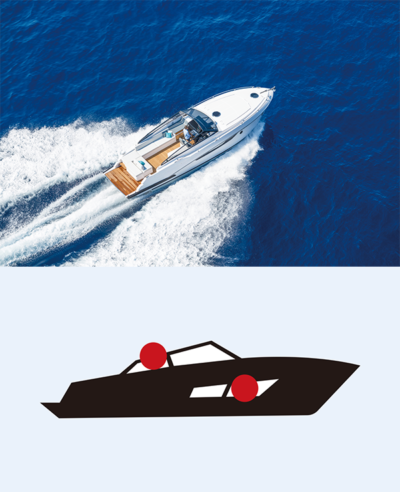 Open Top Boat
The waterproof CommandMic™ can be used in open top areas even in rain or splash conditions.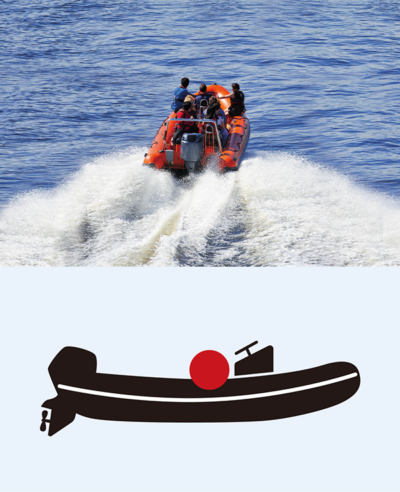 Small Center Console Boat
Stows the RF unit out of sight space and pulls the CommandMic™ out of the console panel.
---
Clean Installation for Limited Helm Space
The IC-M510BB consists of a multi-piece, CommandMic™ and black box configuration. All operations including DSC, can be made from the CommandMic™, HM-195, and the RF unit can be installed in an out-of-sight place, up to 60 ft (18.3 m)* away from the CommandMic™.
* Two OPC-1541 optional cables are required for 60 ft installation.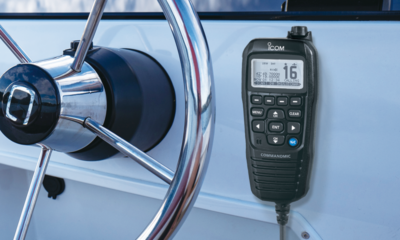 Installation example
Install Up to Three Stations on Board, VHF Radio Available at Your Favorite Positions
Up to three CommandMic™ stations are available with the  IC-M510BB providing access to the VHF radio and Intercom functions. When using the Intercom function, you can select either one-to-all or one-to-one communication.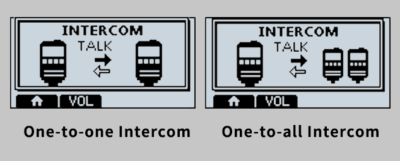 NMEA 2000™ and NMEA 0183-HS Provides Data Integration on Your Boat
NMEA 2000™ network provides plug-and-play data communication to inter-connect with other marine equipment such as an MFD (Multi-Function Display). The radio can send GNSS (GPS) position, AIS, DSC call, and radio channel to other equipment.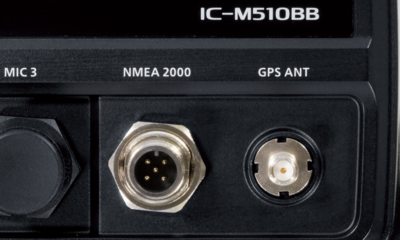 NMEA 2000 connector
Integrated AIS Receiver Monitors the Movement of Other Ships
The integrated AIS receiver helps you to find ships heading toward your boat and gives you an alert for collision avoidance. You can make an individual DSC call to a selected ship from the AIS screens.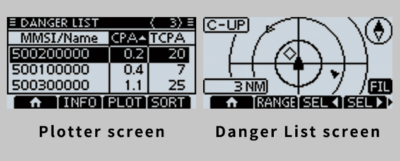 DSC Remote Control Interface for PC Console Software (EN 300 338-8 Compatible)
The IC-M510BB has a dedicated DSC Remote Control (EN 300 338-8 Compatible) terminal, allowing connection to a PC console software or external device. You will be able to centralize emergency communications control.
Two Minutes Voice Recording Function for Playback Last Call
The last call voice recording function automatically saves up to two minutes of an incoming call. You will not miss incoming messages.
Active Noise Canceling – No Need to Shout into Your Microphone
The Active Noise Cancelling digitally removes background noise from both transmit and receive audio and provides clear communication in a noisy maritime environment.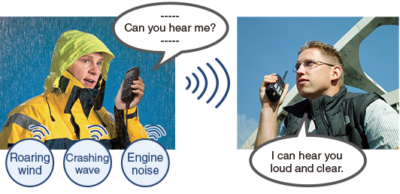 Built-in Class D DSC, "Distress" Button Can be a Lifesaver in an Emergency Situation
With just a press of the "DISTRESS" button, the built-in DSC (Digital Selective Calling) system can digitally transmit distress information to the Coast Guard and/or other vessels. The DSC watch function continuously monitors the DSC channel (Ch. 70) for added safety and security.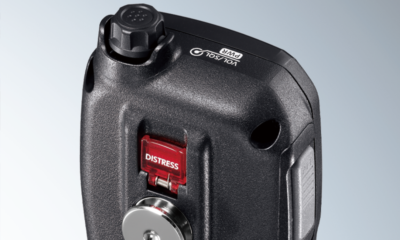 Loud 1-Way RX Hailer for Radio Watch on the Deck or Tower
A built-in 15 W* amplifier increases the audio output to an external hailer speaker. The 1-way RX hailer function enables you to keep watch of the radio traffic on the deck or tower through the hailer speaker. You can also sound foghorn patterns from the hailer speaker.
* 13 W for the Europe Version.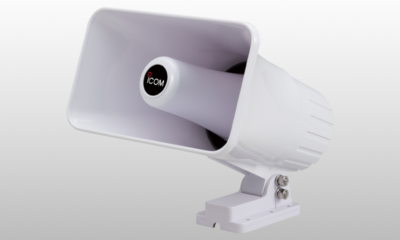 optional SP-37
Other Features
IPX7 waterproof, 1 m depth water for 30 minutes
Integrated GPS receiver*
AquaQuake™ function
External speaker connection from the CommandMic™ cable
Anchor Watch function
(* External GPS antenna is included with the EUR version. Optional with the USA version. )
Supplied Accessories
DC power cable (2 m)/Connection cable, OPC-1540 (6.1 m, 20 ft)/GPS antenna* /CommandMic™, HM-195GB/Microphone Hanger/Connector cap/Mounting base
COMPARISON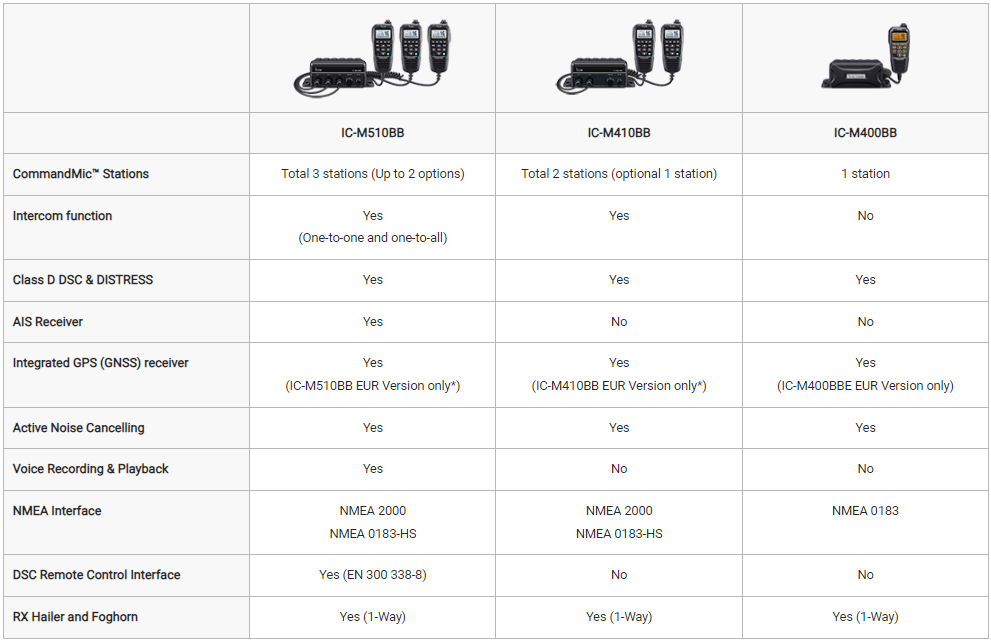 * GPS antenna is optional with the IC-M510BB and IC-M410BB USA versions.
Further information can be found in the download area