Inoue Electronic, founded by Tokuzo Inoue in 1954, grew into a global company that has been trading under Icom Inc. since 1964. Dedicated to amateur radio, Icom, as a manufacturer of amateur radio devices, developed new technologies such as the low-noise DDS synthesizer. Today Icom offers everything the radio amateur desires – from the small handheld transceiver to the HF base station with DSP.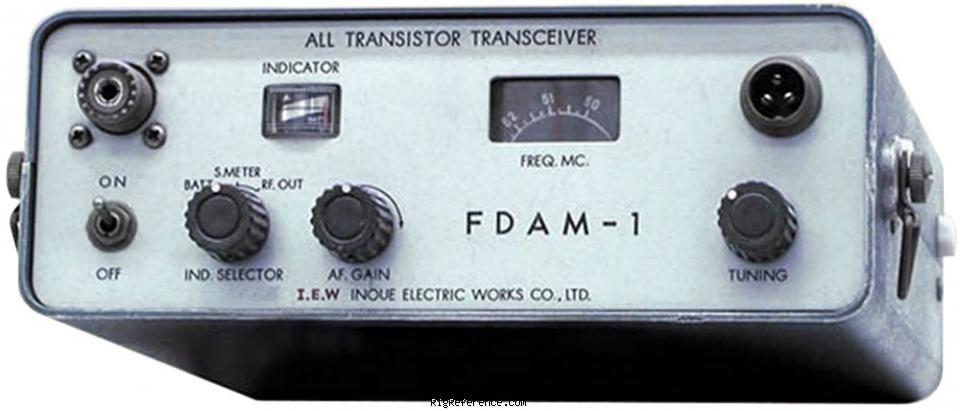 With its headquarters in Osaka, Japan, Icom Inc. is a globally operating company in the radio equipment industry, which can look back on many years of experience as a manufacturer of reliable, high-quality products ("Made in Japan") in the areas of amateur radio, land mobile radio, marine radio and aviation radio.
In the area of ​​professional land mobile radio (VHF / UHF) we offer a wide range of models for the individual communication needs of your company, business, organisation or authority. These products are complemented by ATEX versions and license-free radio devices (PMR446, analog and digital).
With our digital PMR radio system IDAS ™ (Icom Digital Advanced System), which is based on the NXDN ™ platform and consists of handheld and mobile devices as well as the associated repeaters, we close the gap between analog and digital radio. Another level of the IDAS ™ system is dPMR ™ (digital private mobile radio), which is an open, standardized, digital radio protocol, which is published by the European Institute for Telecommunications Standards (ETSI).
In 1976 Icom Inc. founded its first foreign branch in Düsseldorf. The corner stone for international business was laid with Icom (Europe) GmbH, further Icom branches followed worldwide. Icom (Europe) GmbH, as a wholly-owned subsidiary of the Japanese Icom Inc., controls the dealer distribution as well as the service and the spare parts warehouse for Germany, Austria, Switzerland and some Eastern European markets from Bad Soden am Taunus.
Icom (Europe) GmbH
Communication Equipment
Auf der Krautweide 24
65812 Bad Soden am Taunus, Germany
Phone: +49 (0)6196 – 76685-0
Fax: +49 (0)6196 – 76685-50
HRB 7385 Amtsgericht Königstein
Sitz der Gesellschaft: Bad Soden am Taunus
Geschäftsführer: Hiroshi Nakaoka, Yoshiki Enomoto
USt.-Ident.-Nr. DE 119 435 384
WEEE-Reg.-Nr. DE 33986302
ZSVR-Registrierungsnummer DE2997390843353-V (vorläufig)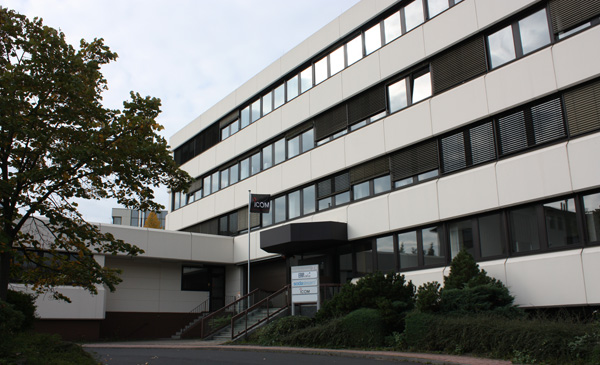 It was the end of 1964, after the Summer Olympics in Tokyo.
All Japan was still under the impression of this event. It was at this time that Icom launched its very first amateur radio device on the market.
Now, in 2014, Icom proudly celebrates its 50th anniversary. With technology always one step ahead, Icom meets the communications needs of its customers around the world.
And the company will master the challenges of the future because they continue to be committed to high technology.