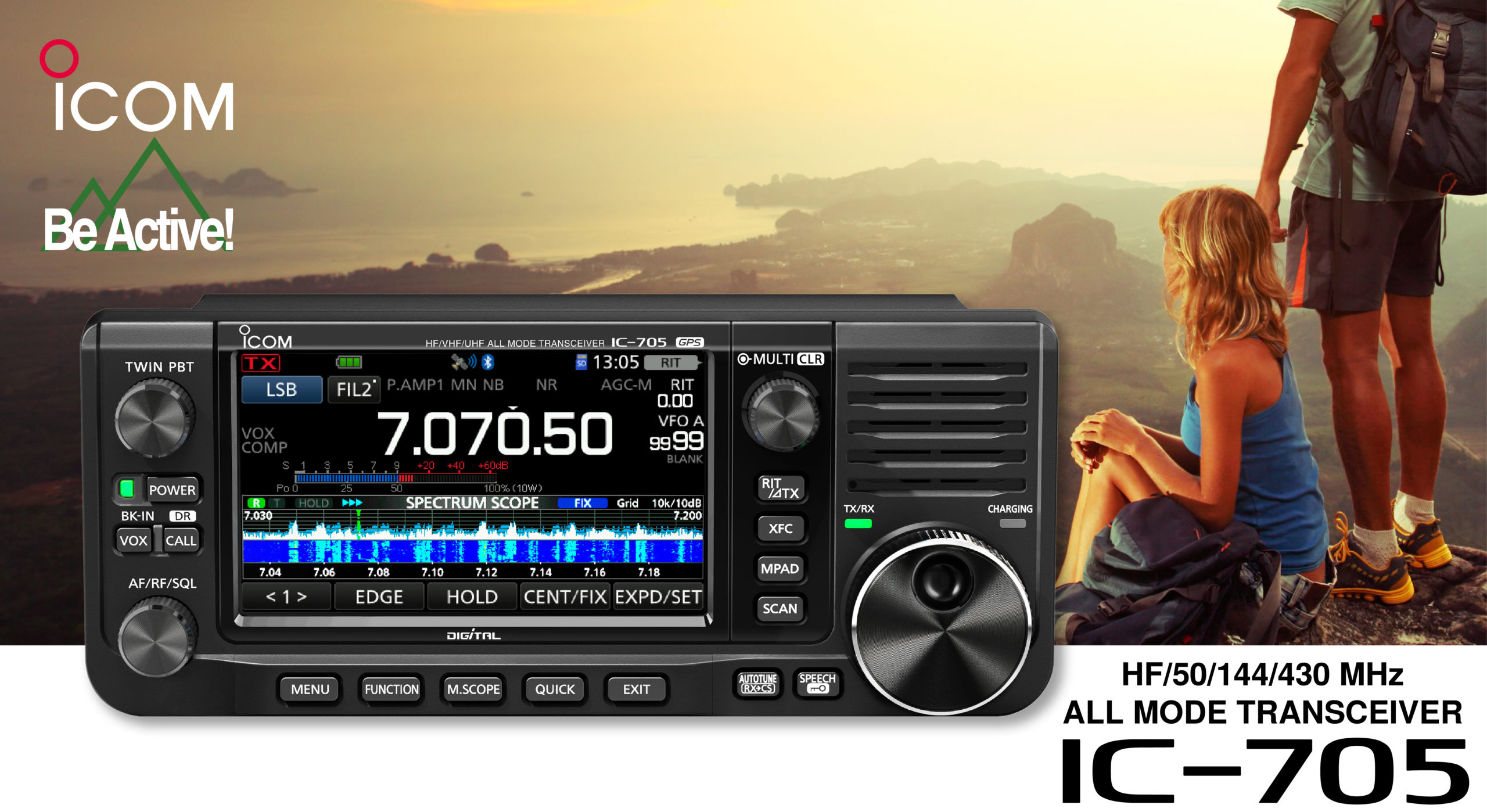 Be Active: Designed for Field Operations
---
Base station radio performance and functions are packaged in a compact and lightweight portable size!
Output Power
10W with 13.8VDC external power supply
5W with BP-272 li-ion battery pack
All Mode Radio
From HF to 50/144/430 MHz, enjoy a variety of bands in D-STAR DV, SSB, CW, AM and FM modes. The IC-705 receives continuously from the medium wave broadcast band to 144 MHz band. You can also enjoy FM broadcast.
RF Direct Sampling System
The IC-705 uses the RF direct sampling method, which greatly reduces distortion. The high speed/high resolution real-time spectrum scope and waterfall display are incorporated in a compact design for the first time in this class.
Touch Screen Display
The large 4.3-inch touch screen color improves visibility and operability in the field.
Additional Features
Bluetooth® and wireless LAN are built-in
Supports QRP/QRPp operations
GPS antenna and logger
MicroSD card slot
Full equipped D-STAR functions