First glimpse on the IC-PW2 linear amplifier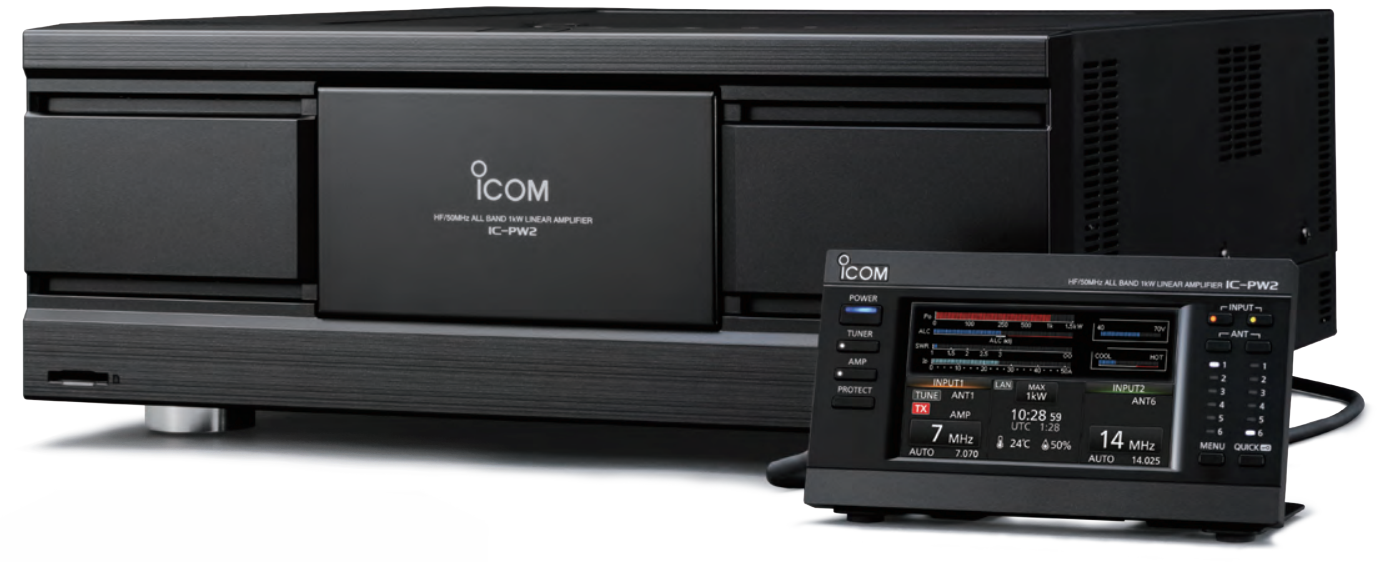 Specifications:
The new linear amplifier IC-PW2 has an output power of 1 kW on HF-/ 50 MHz bands.
The 2 x 6 automatic antennena selector supports the simultaneous singleband operation of 2 radios (SO2R)
or the operation of 1 radio in dualband-mode.
The industry first Digital Pre-Distortion (DPD) function is able to correct signal distortion in combination with a IC-7610.
Built-in automatic antenna tuner.
Please find more information in the brochure or in the promotion video below.
*Release date and price to be announced.
All stated specifications are subject to change without notice or obligation.