GM600
Class A DSC VHF radio with color TFT display
The Latest GMDSS Functionality
in a Very User-Friendly Package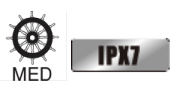 Description
GMDSS VHF Radio with Class A DSC
The GM600 is a GMDSS (Global Maritime Distress and Safety System) VHF radiotelephone which can be used as a part of GMDSS system equipment required by SOLAS or many domestic maritime regulations. When installed with the GM800 MF/HF radio, GM600 and GM800 radios provides an ideal GMDSS VHF, MF and HF radio station.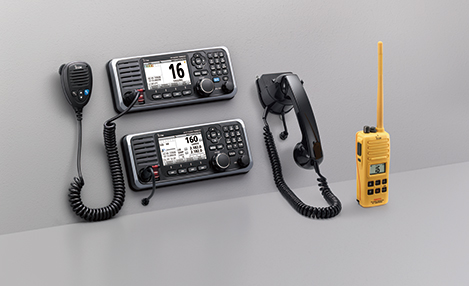 Meets MED "Wheel Mark" Requirements
The GM600 meets the Marine Equipment Directive on European marine equipment requirements and has passed rigorous environmental testing and quality assurance process. Corrosion resistance coating of the rear panel.
Corrosion resistance coating of the rear panel.The GM600 is designed to provide reliable operation and long-lasting durability under harsh maritime environments. In fact, the front panel has IPX7 protection (1m depth of water for 30 minutes) and the rear panel has corrosion resistance coatin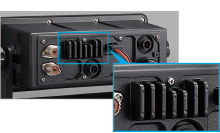 Meets ITU-R M.493-13 DSC
The built-in DSC provides automated distress and safety communication. The dedicated DSC watch-keeping receiver continuously monitors the DSC calling channel (CH70). A total of 100 MMSI numbers for DSC call (Individual ID: 75, Group: 25) can be stored with a 10-character ID name. Using the DSC Task mode provides straight-forward DSC operation.
DSC Task Mode Operation Example: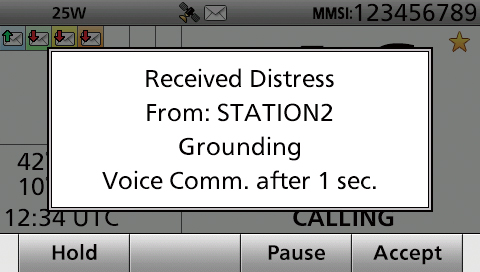 When receiving a DSC call, a pop-up window appears. Push [Acce pt] button to send the acknowledgement to the calling station.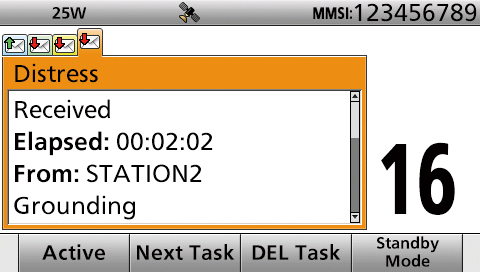 After sending or receiving a DSC call, the radio enters the DSC Task mode. Push [Next Task] button to select an other task. Up to 7 tasks can be store
4.3 inch Wide Viewing Angle Colour TFT LCD
The 4.3 inch colour TFT LCD provides almost 180 degree very wide viewing angle and displays high resolution characters and function icons. Even when the radio is installed to the instrument panel, the operator can clearly recognize the display information from various viewing angle. The night mode display ensures good readability in a dark place..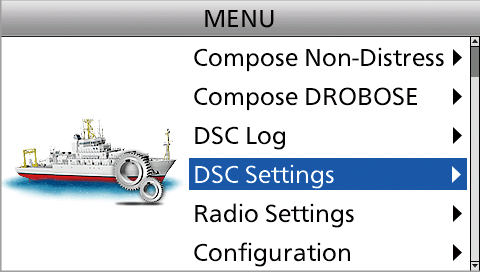 Further information can be found in the download area